Teletype
This information search tool enables users to obtain news from a wide range of agencies in real time using a single interface. It can be exploited to track down the latest information which appears in the mass media.
When reading news a user can choose:
source (information agency);
automatic refresh interval (from 5 min to 30 sec).
Apart from the separate sources there is a group Hot news, which contains the last hour news from all news agencies.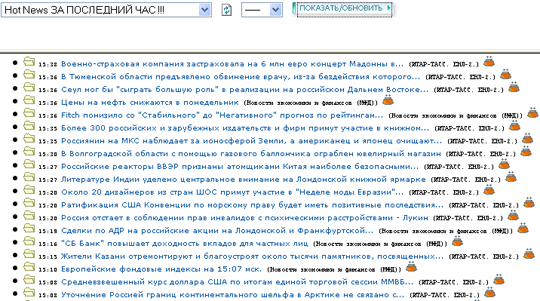 For more detailed information on this service please contact us at support@integrumworld.com.

Newsletter