About us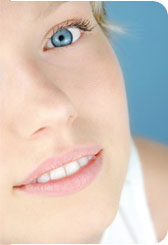 Integrum World Wide
The information agency Integrum World Wide is engaged in the global monitoring of the post-Soviet information space and development of research tools for Russian and post-Soviet studies providing access to the Integrum databases.
Integrum is the largest collection of mass media databases of Russia, Ukraine and the countries of ex-USSR covering a wide range of topics. Currently Integrum contains more than 120,000 titles with 300,000 new articles being added daily. The scope of the databases covers all national and regional newspapers and magazines, statistics, official publications, archives of the leading national and international information agencies, full texts of thousands of literary works, dictionaries, and more.
Archives of many newspapers and magazines date back to the beginning of the 1990s, e.g. Nezavisimaya gazeta (1990), Kommersant, Izvestiya (1991), Moscow News, Moscow Times, Argumenty i fakty, Krasnaya zvezda, Literaturnaya gazeta, Moskovskiy komsomolets, Pravda (1992).
Integrum is not only a unique by its coverage database but also is a set of professional research tools which facilitate Russian mass-media monitoring and any research work in the field of Russian studies, political science or economy.
Among our clients are libraries, universities, government organizations, news agencies and companies from all over the world.