Help
Search for a name of a company employee
Let's suppose you'd like to find out the name of the person who took a position connected with analytical issues in the Gazprom company in 1999-2000.
Step 1. Login

On the home page of www.integrumworld.com enter your login and password. Then click the button  "Sign in". You will find yourself on the page with the list of the services available. Choose Russian or English language from the list.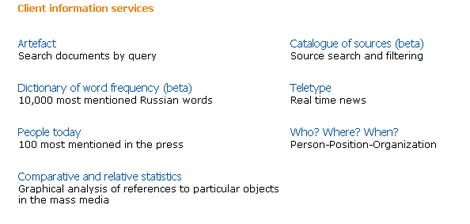 Step 2. Entry into the service "Who? Where? When?"
Choose "Who? Where? When?" among other services.  This daily updated service is based on the information published in the mass media. It relies on Integrum factual database and enables to find instantly the information about people and organizations. The service has two main interfaces: Search by persons and organizations and Search by colleagues and connected organizations. Select Search by persons and organizations to find the person, who takes a certain position in the company.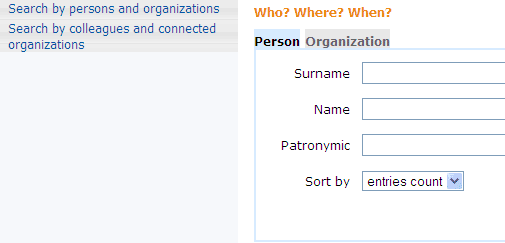 Step 3. Query composing
Open the tab ORGANIZATION. Enter the name of the company – Газпром . Enter the query аналитика!п in the field POSITION (search for all related words). Choose the type of results sort: entries count, alphabet, first mention.
To open the advanced search version, click "+" on the right of the field NAME and you can specify geographical location and description of company's activities. Specify the period. Click SEARCH.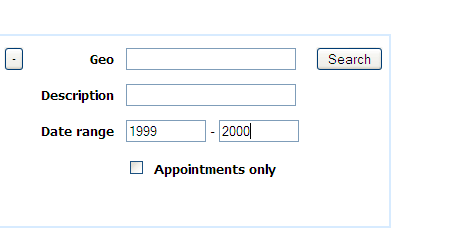 Step 4. Looking through the results 
Clicking the company's name you will receive a list of people who are engaged in analytical issues. Click "+" on the left of the surname or the surname itself  and you will find out which position this person took in the company during a certain period.

If you want to find out where a certain person from the list, for example Гриценко Александр Иванович, worked in the past, click

on the right of his surname.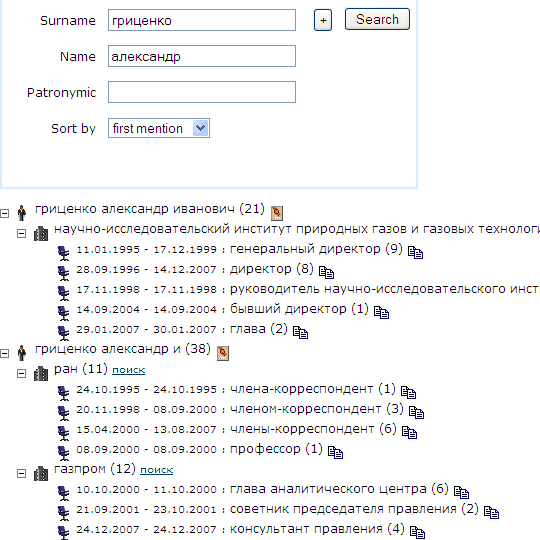 Step 5. Looking through the fragments of documents
Click the icon

and you will see the fragments of documents where this person is mentioned with references to his position in the company.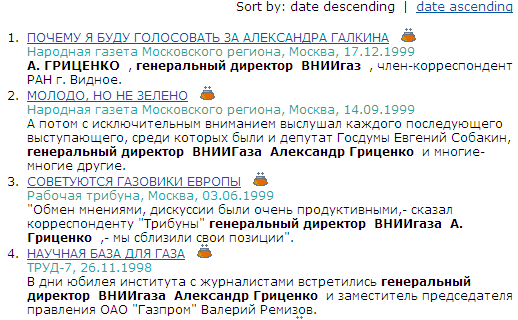 Thus, we can not only find, who takes or took a certain position in a certain company, but also discover, in which else organizations this person worked.

Newsletter