Comparative statistics
The service "Comparative statistics" represents the powerful tool for the comparative analysis of references to the single-typed or competetive objects.
These can be names of the companies or countries, famous politicians or businessmen, separate words or their combinations. The results of this comparison will be reflected in a single graph either in relative numbers (as a percent of the total number of documents in the selected databases for this period of time) or absolute numbers (as an actual number of documents relevant to the query).
For example, using a proper query, a researcher can easily discover that Moscow newspapers write about religion and God more frequently than about democracy.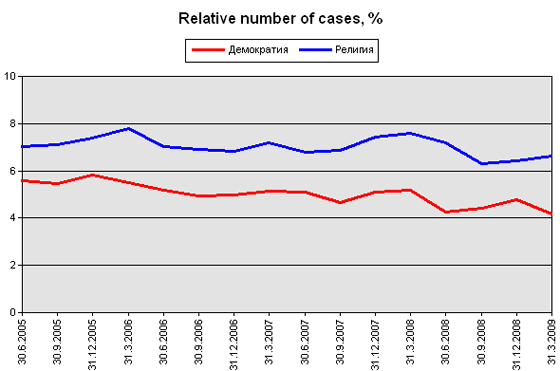 Using this service the researchers in different spheres can:
- fix the first mention of any new word, for example, a word «ipoteka» in the Russian mass media;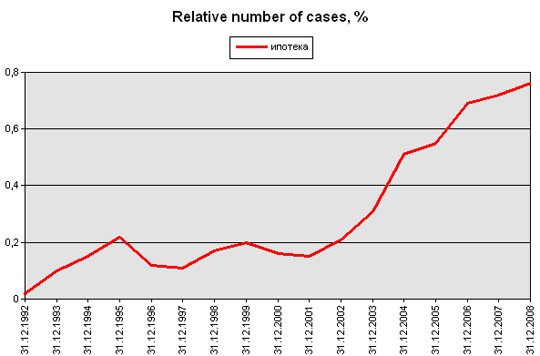 - trace ratings of Russian companies and see them in the form of graphs;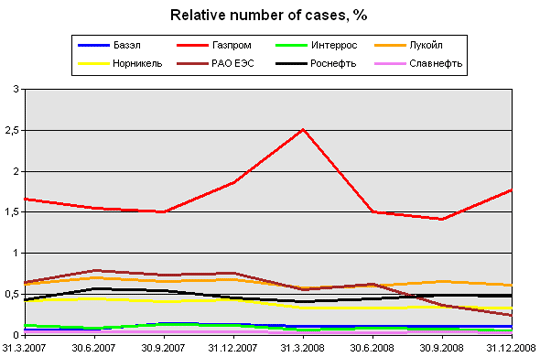 - compare the frequency of mentioning in the mass media of politicians' names, national projects, or parties
For more detailed information on this service please contact us at support@integrumworld.com.

Newsletter