Catalogue of sources (beta)
With the help of the service "Catalogue of sources (beta)" the users can define all the sources on the specified topic. The service allows choosing the date range and search area.
For example, a researcher can track all the editions which cover such topics as "culture", "education" and "enlightenment" and get the necessary data on the edition: circulation, periodicity, the date of its first archive in the Integrum databases, brief annotation, contact information and references to other materials of the publisher, kept in Integrum.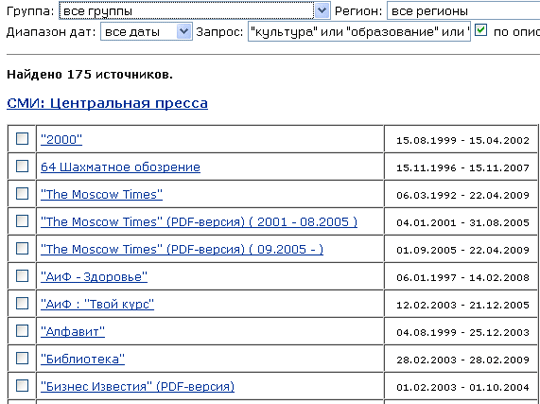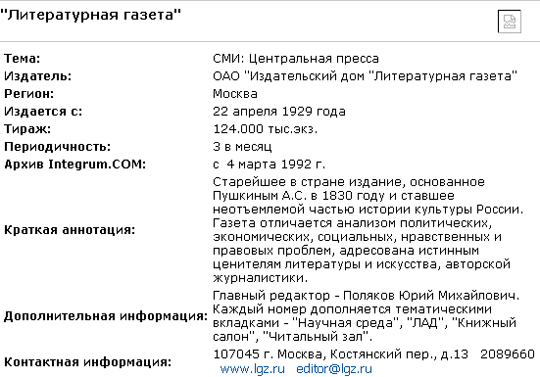 Using the calendar it is easy to find any issue of the edition.
For more detailed information on this service please contact us at support@integrumworld.com.

Newsletter