Query collection
Clicking the link QUERIES from any page of Integrum Profi, you will open the page with a query collection of a current running session as well as a collection of saved queries of previous sessions.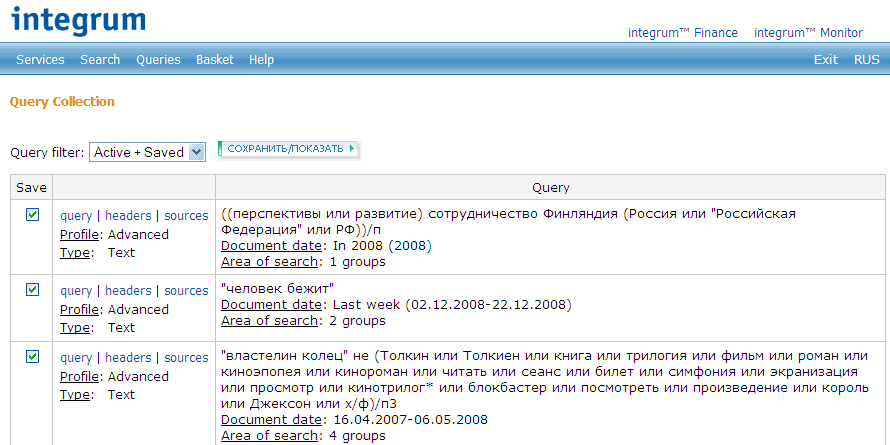 Using hyperlinks, you can enter the page of a query entry, a list of titles of retrieved documents or a list of sources.
Any query can be saved, placing a pointer on the left of the query and pressing the button ÑÎÕÐÀÍÈÒÜ /ÏÎÊÀÇÀÒÜ (SAVE/ SHOW).
The searching area and the date range are saved together with the query. However, if today you are specifying the date range For a week, in a month you will receive completely different results.