Interface selection
Click Artefact at the main page of Integrum services and the main searching Integrum service will start.
Advanced
Simple
Person (FIO)
Fields
Typical
Profiles

Advanced interface enables users to compose a more complex query, set up a more precise date range, choose a narrower search area, use Personal collection.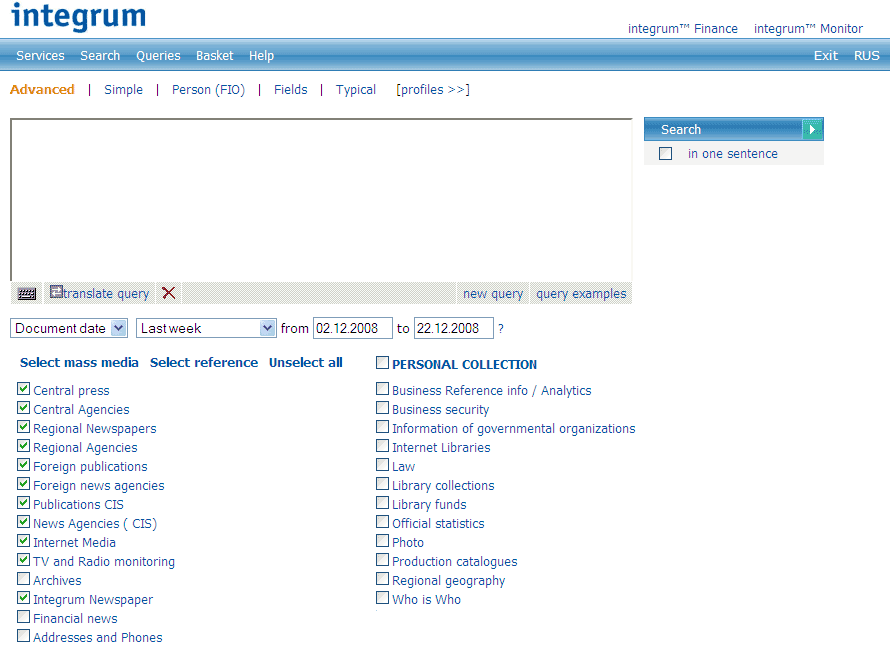 Simple
Simple interface has little differences from an interface of any other search engine. It permits to choose the time range (last week or all dates), type of sources (Press, Address or all) and can not help avoid unwanted information.

Person (FIO)
The interface Person (FIO) is very useful when we want to find information on a certain person.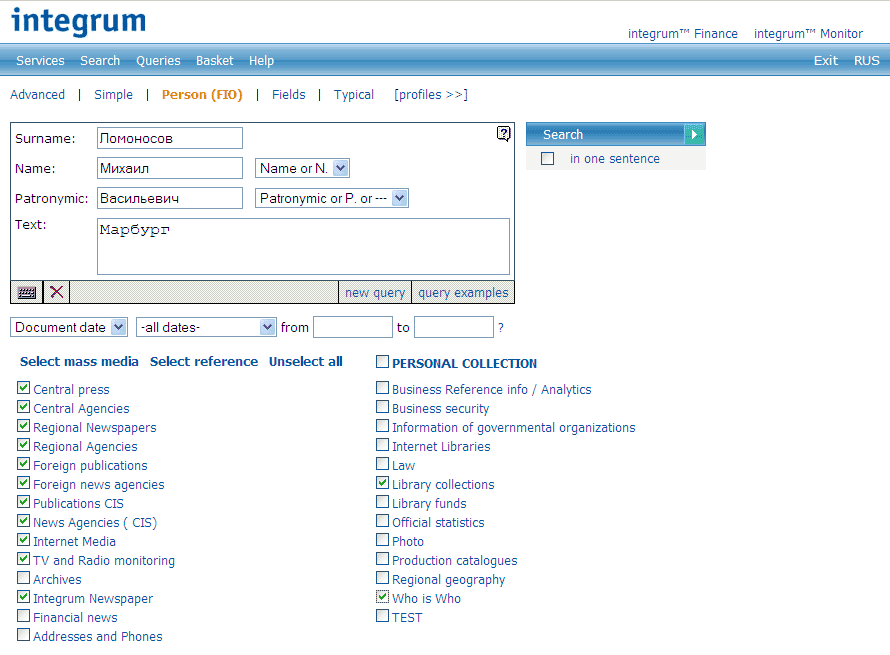 Fields
This search interface is used to find information by title, author name, etc.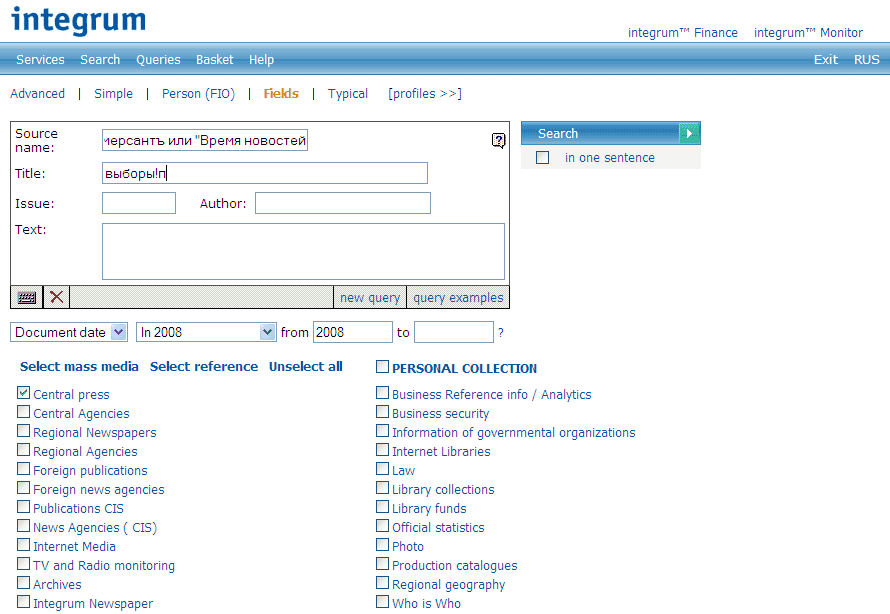 The Typical interface contains templates of queries that help to solve some typical search tasks.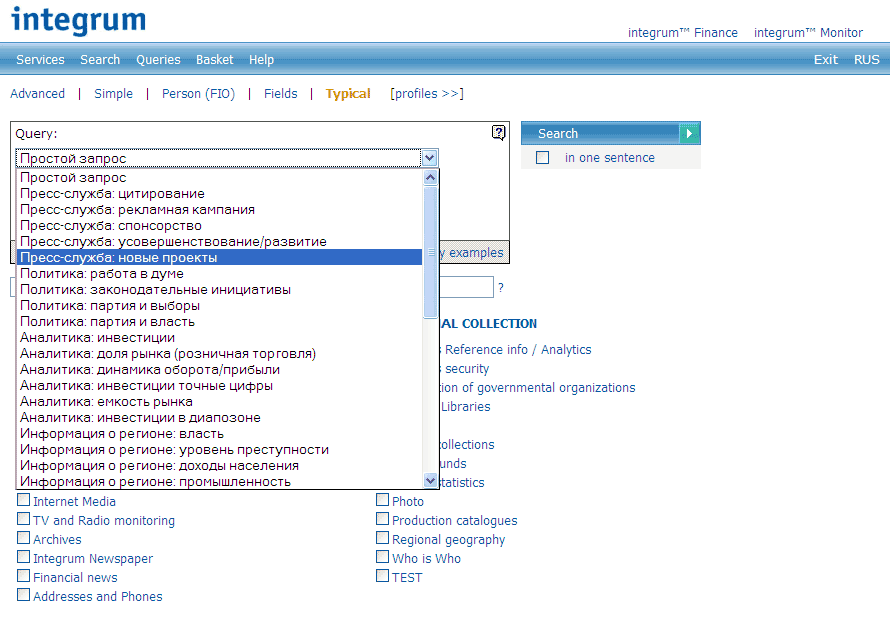 Profiles
In this tab a user can create an individual mode of information view.